Overview

The Olde English Bulldogge is often confused with the English Bulldog, but there are some key differences between the breeds. Most noticeably, the OEB is much taller than a standard English Bulldog, has a narrower head, and has a more athletic look. This breed is friendly, affectionate and adaptable. Olde English Bulldogges make great family pets.

Breed Characteristics

Click to see other breeds with similar traits:
---
Need help finding your perfect puppy?
A member of the PuppySpot pack can help!
Contact Us
Similar Breeds
Alapaha Blue Blood Bulldog
Reviews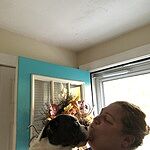 Alanna G.
10/25/2020
Olde English Bulldogge
I got my beautiful healthy pup, from an excellent breeder, whom I am keeping in touch with. They made the whole process very seamless. The representatives, and delivery drivers were very nice, excellent communicators, and very helpful. I would highly recommend.
All Reviews