Overview

One of the few breeds with origins in the United States, the Boston Terrier is the quintessential American gentleman. Lively, fun-loving and bright, Boston Terriers flaunt a tuxedo-like coat, big round eyes and an eager-to-please personality that guarantees they're always the center of attention.

Boston Terriers are enthusiastic, gentle and sweet. They have a clever sense of humor and aren't afraid to clown around. Boston Terriers love to cuddle, but never pass up a chance to greet a visitor. Boston Terriers are great at entertaining themselves. They grow very attached to their toys, but always prefer human company.

Boston Terriers are adaptable and well suited to apartment living. Some Boston Terriers are prone to hyper activity, but it's nothing some exercise and socialization can cure. Boston Terriers are easy to care for. Their coat is short, silky and needs little grooming. They love to eat, which makes food a great motivator when training.

Seldom misbehaved, Boston Terriers have great manners and get along with other pets and children. Some even choose to snooze with the family cat. If you're looking for a stylish gentleman to escort you around town and shower you with affection, then the Boston Terrier is for you

Breed Characteristics

Click to see other breeds with similar traits:
Boston Terriers have been popular since they were first developed in North America a little more than a century ago. These gentle, affectionate canines are known for being very intelligent and even a little mischievous.
They are naturally hilarious and seldom aggressive, though some are prone to hyper activity - it's not uncommon for a Boston Terrier to sprint around the house in a mad dash for seemingly no reason.
Boston Terriers sport a jaunty, rhythmic gait and large, bulging eyes that shine with kindness, affection and curiosity. Like all puppies, their great curiosity can get them into trouble. That's why owners need to keep an especially close eye on the Boston Terrier puppy until it gets to know its new surroundings.
How to Puppy-Proof Your Home for a Boston Terrier?
Like all puppies, Boston Terrier puppies are very curious and explore their new environments with their mouths. They are very likely to sniff out food and anything they think is food and chew on it to see if they can eat it.
That's why it's incredibly important that new Samoyed puppy owners to the necessary steps to puppy-proof their home - install cabinet locks and puppy gates; keep all entrances to the home closed and all toilet lids shut; remove any choking hazards and move all poisonous houseplants out of reach and fence in the yard, if at all possible.
New Boston Terrier Puppy Supplies
One of the biggest mistakes new puppy parents make is picking up their new puppy before making a trip to the pet store. Below is a list of supplies you'll need to purchase before your scheduled puppy pick-up appointment:
Collar
Leash
Harness
Toothbrush
Nail Clippers
Brush
Shampoo
Crate (large enough for puppy to comfortably sit, stand and lie down)
Chew Toys (puppy-safe)
Food Dish (Non-Plastic)
Water Dish (Non-Plastic)
Puppy Pads
Bed
Blanket
Puppy Food
Puppy Treats
AKC registered breeds are categorized into one of seven breed groups based on their characteristics and the role the breed was originally developed to fulfill, such as herding, hunting and guarding.
Boston Terriers belong to the Non-Sporting breed group, which is made of a diverse selection of breeds of varying sizes, coats, personalities, temperaments and appearances. Non-Sporting dogs come from a wide variety of backgrounds and are bred for a wide variety of different purposes, which makes it difficult to classify them. Some other breeds that belong to the Non-Sporting Group are the:
A breed standard is a set of guidelines used to ensure dogs produced by breeders always conform to the specifics of the standardized breed. The Boston Terrier was officially recognized as an official breed by the AKC in 1893 and is therefore subject to a strict breed standard.
PuppySpot has a zero-tolerance policy for puppy mills or substandard breeding of any kind - so you can be sure that your puppy will be happy and healthy whether they have a breed standard or not.
Boston Terriers are lively, highly intelligent dogs that possess a number of particularly distinctive features, such as a body that is rather short and well knit; a mischievous expression and a combination of color and white markings that lend it an air of sophistication.
They are also brachycephalic, which means they possess a flat-nose, a short upper jaw and a face that looks "squished". Boston Terriers are small to medium sized dogs who should never carry excess weight nor appear to be spindly or coarse.
Head
As a brachycephalic dog, the Boston Terrier's head is square, flat on top and entirely free of wrinkles. It has flat cheeks and an abrupt, well-defined brow. Its expression should be alert, kind and indicate a high degree of intelligence.
Eyes are large, round and set wide apart in the skull. Ears are small and carried erect. Its muzzle is short, square, wide, deep and in proportion to the skull. Nose is black and wide, with a well-defined line between the nostrils.
Body
The Boston Terrier's body is short and well knit. Shoulders are sloping and well laid back, which gives the Boston Terrier a stylish gait. The neck should give balance to the total dog - set neatly into the shoulders and slightly arched to allow graceful carriage of the head. The chest is deep with good width, well sprung ribs and carried well back to the loins.
Legs and Feet
The Boston Terrier's forelegs are straight in bone with short, strong pasterns. Feet are small, round and compact, with well arched toes and short nails.
Tail and Hindquarters
The Boston Terrier's tail is set low, short and fine. It either tapers, is straight or slightly corkscrews but is never carried above the horizontal. It's hindquarters are strong and well-muscled. Thighs are slightly bent at the stifles and hocks are short to the feet.
Coat and Colors
The Boston Terrier's coat is short, smooth, bright and fine in texture. Permitted colors and markings include brindle, seal, or black with white markings. Brindle is preferred only if all other qualities are equal, though, all Boston Terriers should have a white muzzle band, white blaze between the eyes and white fore chest.
Height and Weight
The Boston Terrier's weight should never exceed 25 pounds. Healthy adult Boston Terriers should never fall below 10 pounds in weight and 15 inches in height.
The Boston Terriers temperament and personality are an essential facet of the breed's overall image, that of dapper, charming, highly intelligent canine companion. Its disposition is kind, friendly and incredibly sweet, though always alert, curious and just a little mischievous.
Caring for a Boston Terrier puppy starts with familiarizing yourself with the common medical issues that affect brachycephalic dogs. Dogs with such "squished " faces often suffer severe breathing and heat stress problems.
It's very easy for Boston Terriers to overheat, which is why you should never leave your Boston Terrier out in the hot sun without access to shade and water or in an enclosed car for any period of time.
If you notice that your Boston Terrier is breathing heavily or its tongue is hanging unusually far out of its mouth and/or has a bluish coloring, it is likely overheating. In which case you should immediately soak your Boston Terrier in cold water to cool them down.
Boston Terrier puppies also need lots of attention and supervision, especially when they are young and small. They are very social and thrive on human companionship but shouldn't be left alone for more than a few hours at a time.
Apartment and family living are no problem for these little charmers who are surprisingly adaptable. They are eager-to-please little people-pleasers who adore their families. They're never happier than when they are snuggled up next to their favorite person.
Nutrition
Boston Terriers are not a picky breed and seldom turn down a meal. That said, it's still very important that Boston Terrier owners feed their Boston Terrier puppy a nutritious, high-quality and well-balanced diet. Do your best to avoid large commercial dog food brands that use artificial ingredients, preservatives and fillers like grain, wheat and brewers rice.
We recommend starting your Boston Terrier puppy on moistened dry puppy food 3 to 5 times per day for no longer than 10 minutes per feeding. Remove their food after 10 minutes - even if they haven't finished - so they learn food will not be provided unless you provide it.
It's also very important that you monitor your puppy's health and wellness in the early stages - if they appear skinny and eagerly finish every meal, then you may need to increase the amount of food in their diet. However, if they seem to be gaining too much weight, you may need to limit the amount you feed them.
Grooming
The Boston Terrier has a sleek, fine coat that does shed but not very much. It can easily be managed with weekly brushing, which also promotes new hair growth and distributes skin oils throughout the coat to keep it healthy and shiny.
Boston Terriers also need a bath on occasion, though it's important not to over bathe your Boston, as it can remove the important skin oils. You'll also need to ensure you trim your Boston Terrier's nails, as overly long nails can cause the dog pain when it is walking and running.
Exercise
As a Non-Sporting breed, Boston Terriers have exercise concerns that other breeds seldom experience, like joint problems, cardiac ailments, and obesity. However, all of these conditions can be avoided by ensuring your Boston Terrier gets the gentle, low-impact exercise it needs to stay happy and healthy.
Because it's possible to over-exercise a Boston Terrier, it is very important that Boston owners understand their puppy's physical limits. A Boston Terrier is likely not going to enjoy a six-mile jog like a Border Collie but they will enjoy a casual walk around the block.
It's best to limit their playtime to 30-45 minutes outside with a long slow-down period. Once they are inside, limit play time to about 20 minutes every couple hours. Try to limit the strenuous and aggressive play to 10 minutes before slowing your dog's pace for the next 20 minutes.
Training
Boston Terriers are some of the sweetest, most human-friendly dogs you're likely to ever meet. They are also heavily food-motivated, which makes training a relatively simple process. To get the best results from training, we recommend using positive reinforcement techniques with food and treats as a motivator.
Like with all dogs, the earlier you begin training your Boston Terrier puppy, the easier it will be. Because Boston Terriers tend to suffer from health conditions that affect their breathing, owners must take care to prevent overexerting your puppy during training.
Housebreaking
Many owners falsely believe housebreaking begins with potty training but it actually begins the moment you bring your puppy home and introduce it to its new environment. It's best to introduce your Boston Terrier puppy to its new home slowly.
We recommend confining your puppy to one room of the house for the first couple of days with their bed, water, food and toys. Once they have become used to that room you can begin to introduce your Boston Terrier puppy to the rest of the family.
How to Potty Train a Boston Terrier Puppy?
Potty training a Boston Terrier isn't difficult but it does call for consistency and patience. Remember to use the same words and phrases to indicate when and where you want your puppy to do its business.
Watch for signs that they need to go - pacing, sniffing, squatting - then calmly and quickly hustle your puppy outside and to the spot you've designated. Then say a phrase similar to "go potty" and praise them when they get it right. With practice your puppy will learn when and where to "go potty".
The next step is to establish a routine, which includes a feeding schedule with frequent trips to the same potty spot. Your puppy will probably have to go potty after they wake up from a nap or bedtime; 20 minutes before bedtime; 20 minutes after any meal and before and after each walk.
How to Crate Train a Boston Terrier Puppy?
Crate training is a crucial step in the housebreaking process, as a crate provides your puppy with a place where it can feel safe and secure when you're not at home to comfort it. As with all training, it's best to begin crate training as early as possible in your puppy's life.
Place your puppy's crate in your bedroom for the first few weeks so they associate the crate with the comfort of your presence. Then introduce your puppy to their crate with a few treats inside. Feed your puppy once they move inside the crate so they begin to associate food with the crate. Remember to place your Boston Terrier puppy in their crate and give them a treat when it's time for bed.
Socialization
Boston Terriers are incredibly friendly dogs but, like all dogs, they need proper socialization to learn how to behave around other dogs and strangers. As with housebreaking, the early you begin socializing your Boston Terrier, the easier it will be for it to adapt to new situations and environments.
Assemble the family on the floor and let the puppy greet everyone in its own time. It's especially important to familiarize your Boston Terrier puppy with the outdoors, so long as you keep them on a short leash. Avoid crowded dog parks if you can.
The greatest challenge to training a Boston Terrier is boredom. Boston Terrier puppies are smart, which can make keeping their attention difficult - it's best to vary how, when and where you socialize your Boston Terrier.
Tug-of-war and supervised trips to the dog park are a great way for a Boston Terrier puppy to explore their environment, meet other people and play with other dogs while feeling secure in your presence.
Obedience Training
Boston Terriers are friendly social little dogs, who are very intelligent and eager to please. These Traits make them a pleasure to train, though they are known to be stubborn from time to time. The best thing you can do to ensure the success of obedience training is to begin early and practice positive reinforcement techniques with consistency and patience.
What's the Best Way to Obedience Train a Boston Terrier?
Like housebreaking, it's best to use the same words and phrases to indicate when, where and how you want your Boston Terrier puppy to execute a command. Issue your command. Pause. Then reward them with a snack when they get it right.
Remember, Boston Terriers thrive on positive-reinforcement training, which helps them to develop good behavior. Instead of punishing your puppy for unwanted behavior, motivate them to complete the desired behavior by praising them when they get it right.
Do Boston Terriers bark a lot? As small, non-sporting dogs, Boston Terriers have a tendency to bark, though not as much as some small breeds. The best way to limit your Boston Terrier's barking is to spend time with it. Give it the attention it craves and it won't bark as much.
Do Boston Terriers have health problems? Like all dogs, Boston Terriers are susceptible to a number of health issues that new owners need to know about, like Hip Dysplasia or Luxating Patella. For this reason it is essential that prospective Boston Terriers owners buy from a responsible breeder - one can promise they will do their best to ensure your new family member is healthy from the moment they arrive home!
Is a Boston Terrier a good dog? Yes. In fact, many owners would say that the Boston Terrier is one of the best breeds in the world. They are incredibly sweet, eager to please and people-oriented. They simply love their family and to make them happy.
How big do Boston Terriers get? Adult Boston Terriers stand between 15-17 inches and weigh between 12-25 pounds.
Do Boston Terriers smell? No. Unlike the Basset Hound and the Bloodhound, Boston Terriers do not smell, that is unless you forget to give them a bath.
Can Boston Terriers be left alone? Boston Terriers can be left alone for brief periods of time but should never be left alone for more than a few hours. They need lots of exercise and human attention to ward off separation anxiety.
Are Boston Terriers good with kids? Yes. Boston Terriers adore children. However, as with all dogs, we recommend that you socialize your puppy from an early age and that children never be left unsupervised around the dog.
Are Boston Terriers clingy? Boston Terriers are very people-oriented, so they may follow you around the house for attention. If your Boston Terriers seems to be "clingy" then they're probably bored. Tire your puppy out with lots of playtime, exercise and attention and they'll be too happily exhausted to follow you around. Just be careful not to overwork them or allow them to overheat.
Are Boston Terriers small or medium dogs? Both. In fact, Boston Terriers come in three different sizes : under 15 pounds, 15-20 pounds and over 20 pounds. However, it's very important that Boston Terriers never exceed 25 pounds, as excess weight can make it difficult to breathe.
Are Boston Terriers good for first time dog owners? Yes. Boston Terriers are friendly, gentle and affectionate dogs who are a good choice for first time dog owners. Though, we recommend that all prospective dog owners do their research before accepting the responsibility of dog ownership.
Do Boston Terrier like to cuddle? Yes, in fact, you could say that Boston Terrier are bred to cuddle. As a toy dog, the Boston Terrier is bred for the sheer joy of its company, which includes lots and lots of cuddles.
How long can a Boston Terrier hold their bladder? Small dogs like the Boston Terrier tend to have small bladders, which means they will have to go outside once every two to three hours.
Are Boston Terriers high maintenance? No. Boston Terriers are, in fact, low maintenance. They don't eat much; need little exercise and are happy enough just hanging out with you.
Are Boston Terriers destructive? Boston Terriers are seldom aggressive or destructive, however, a bored Boston Terrier is a mischievous Boston Terrier and far more likely to cause trouble than if they were properly exercised and mentally stimulated.
Do Boston Terriers like to cuddle? You bet they do. Boston Terriers are incredibly affectionate and people-oriented. They will certainly enjoy cuddling with you.
The only breed developed solely in the United States, the Boston Terrier was, believe it or not, originally bred for the gruesome sport of "pit fighting" in 19th century Boston. In the years since pit fighting was made illegal, the Boston Terrier has gone from a fighter to one of the sweetest, kindest canine companions an owner could ask for.
Developed from a cross between a White English Terrier and an English Bulldog, the first Boston Terrier is widely believed to be Judge, a 32 pound, heavily built dog whose appearance leaned more like that of a Bulldog than that of a Terrier.
However, it was not his size that made Judge popular - it was his dark brindle coloring and the white stripe across his face, which made him look like a dapper gentleman wearing a tuxedo. The Boston Terrier's popularity skyrocketed so quickly that the AKC officially recognized the breed in 1893, only a short time after its creation. By the 1920's the Boston Terrier was the most popular dog in America.
Need help finding your perfect puppy?
A member of the PuppySpot pack can help!
Contact Us
Contact Us
Need help? Visit our Help Center where we answer all questions related to finding and preparing for your puppy's arrival.
You can also reach our team by email or phone for additional support: [email protected] | (888) 671-0518
Please direct all press inquiries to [email protected]
Similar Breeds
Bugg

Boxer

Frenchton

French Bulldog
Reviews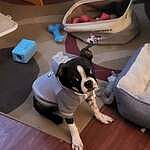 Shawn S.
11/09/2022
Boston Terrier
Great at contacting you as soon as you find a dog that you are interested in. After you start paying for the dog the communication kinda starts lacking. Kinda started to feel like a scam but it did turn out very good and got the dog without issues.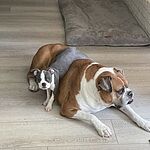 Paul M.
09/07/2022
Boston Terrier
Everybody I dealt with was very professional and courteous, I couldn't have asked for a better experience getting a puppy.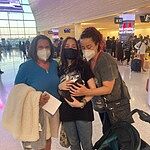 Terri K.
08/31/2022
Boston Terrier
What can I say Gracie is so sweet…I thank all of you for bringing her to us…Please thank her first family they did a great job …she is just a wonderful puppy ❤️
All Reviews